Year 6 Homework
 
Thursday 24th November 2022
Year 6 Homework
Hello Year 6 and welcome to this week's homework. I would like to see you all have a go at this week's activities and send me any photographs of your work.
Reading:
We are having a really big push on reading Year 6 - we really need to be reading at home! You need to try and read a little bit every night if you can. It is great to talk about your books and stories and what you have read at home. Remember to write it into your diary.
Spellings
This week we have been practising our Year 5 / 6 common exception words – please continue to practise these at home.  
Maths:
This week I have set you some maths homework on MyMaths. Your activity will help you to practise the work we have been doing on division this week.

Maths Whizz
This week I would like you to see how many progressions you can get on Maths Whizz please!
Also - remember to practise your timetables too!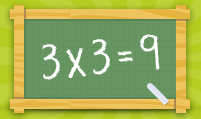 Crucial Knowledge:
We have some fantastic brand new crucial knowledge this term!!! How very exciting! Keep looking at our new crucial knowledge.