Year 6 Homework
 
Thursday 23rd March 2023
Year 6 Homework
Hello Year 6 and welcome to this week's homework. I would like to see you all have a go at this week's activities and send me any photographs of your work.
Reading:
Make sure you are reading a little bit each night Year 6! We love reading in school so let's see lots of great reading at home this week too.
Spellings
This week I would like you to practise writing your conjunction words – coordinating and subordinating.

Grammar:
Use this week's spelling words correctly in sentences.
Eg: The day began sunny and warm but was raining by the afternoon.
Maths:
This week I have set you some division homework as we have been recapping our long and short division this week.

Well done on your maths whizz certificate last week – keep it up!! Let's get gold again this week! 😃
Times tables: Please practise your times tables.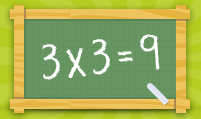 Crucial Knowledge:
Please take a look at our lovely new Spring Term 2 crucial knowledge