Year 5 Homework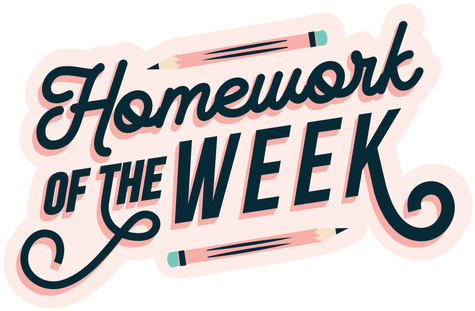 Thursday 24th November 2022
Hello year 5, here is this week's homework 😄
Reading
Please read every night for 10 minutes. You can read by yourself or with an adult. Make sure you sign your diary so I know you have read 📚
Spelling
Spelling (prefix - auto)– This week we have been learning about the prefix 'auto'. You can practise these by look, cover, write and check, using different colours for each letter, words without the vowels, putting them into sentences and pyramid writing.
auto
automatic
autonomy
automated
automation
autopilot
automation
automobile
autograph
automotive
autopsy
autocrat
autoimmune
autofocus
autocracy
autonomous
automatically
autobiography
Grammar
This week I would like you to recap apostrophes and apply them in our writing lessons. There is also an activity on using inverted commas, ready for our narrative writing next week.


Maths
Please log onto MyMaths (Log in details are in your diaries) there you will find an activity on comparing fractions.

Maths Whizz
This week I would like you to see how many progressions you can get on Maths Whizz please!