Phonics is a way of teaching reading by knowing our letters. We use Jolly Phonics to teach phonics. You can find out more by clicking the picture above. Each week we will add our new learning to this page so you can practise at home too.
Our Crucial Knowledge in Phonics
We remember our crucial knowledge every day at school.

It helps us to remember the things we need to know.

This week we have learned about digraphs. We have done ai, oa and ie.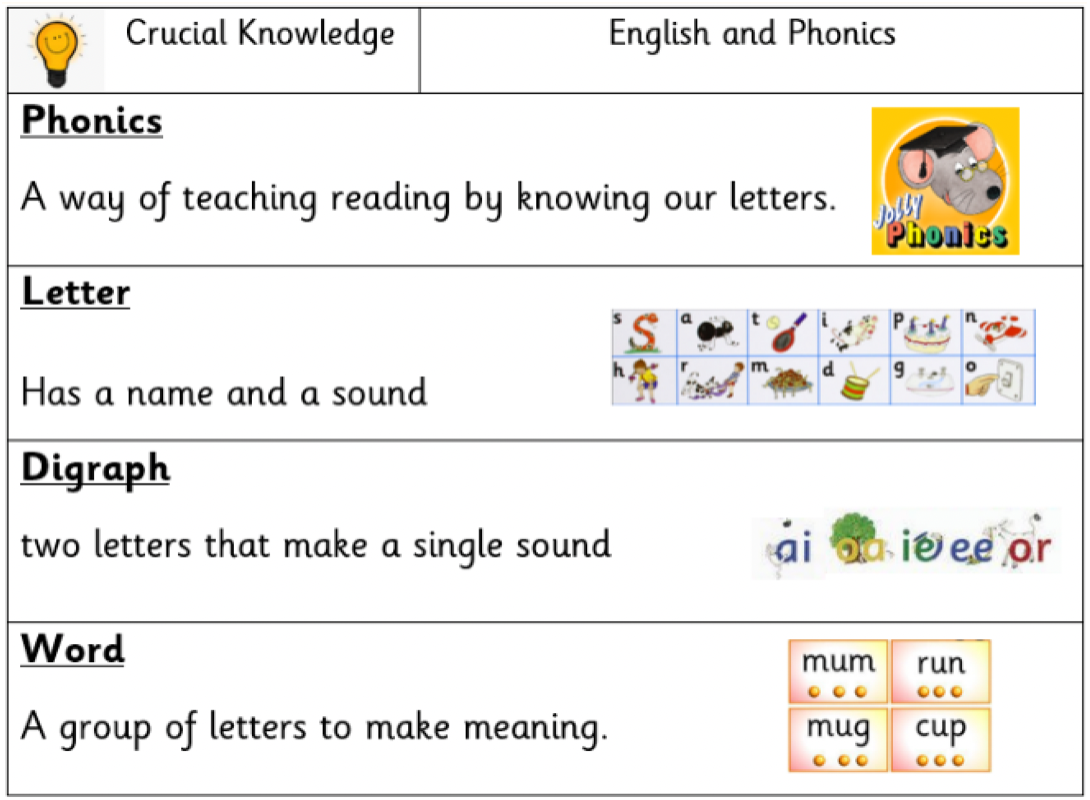 When playing Buried treasure, please only choose the letters that we have learned so far. (We don't use 'phases' in Jolly Phonics but sets of letters. You can see the ones we have done above.
We have learned the blue set of words and are now on the yellow set! Remember to practise at home too.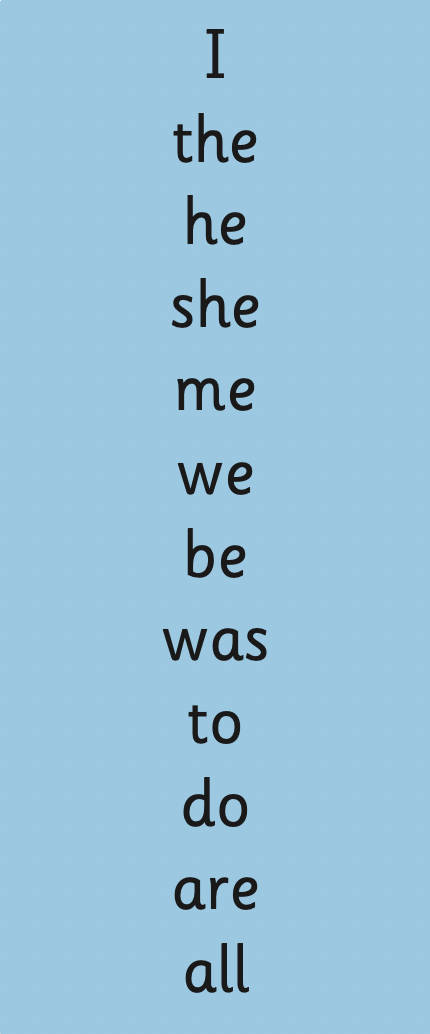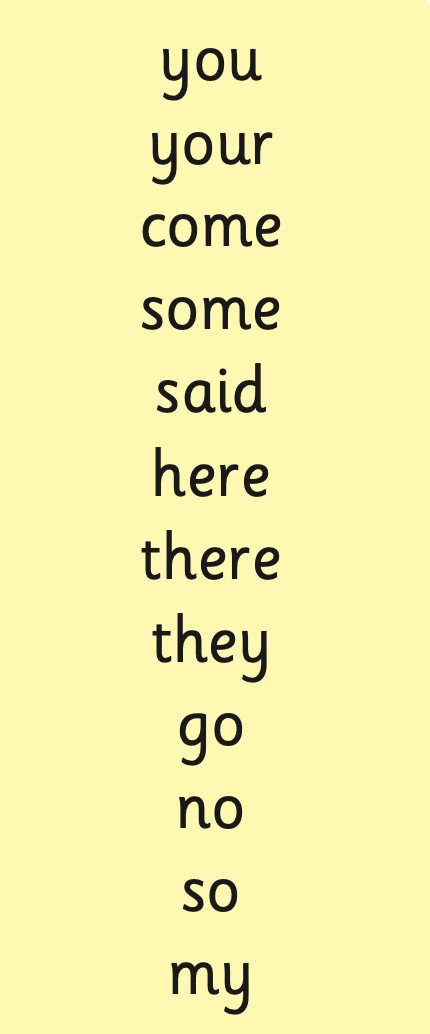 What we have been learning so far this term?
When 'y' is at the end of some words it can say 'ee'

We know what the vowels are! a e i o u. We know there are 26 letters in the alphabet and 5 are vowels!

We know that if you put 'c' and 'k' together it says ck! We also learned that it usually follows a vowel.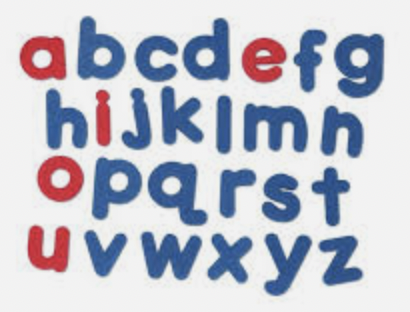 Just LOOK at how many sounds we have learned!!!!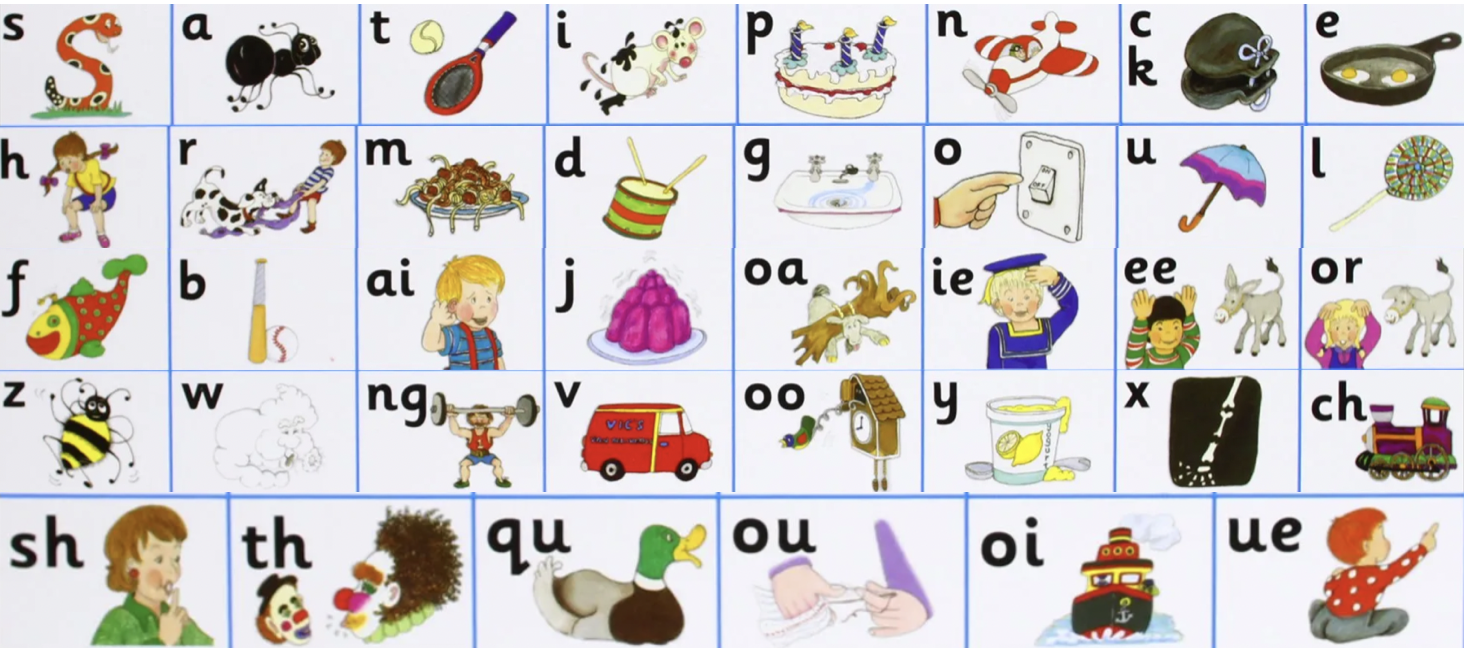 We LOVE phonics in Reception! We practise our letters everyday so that we can learn to read and write. Please practise our letters at home too. Once we know the letters we can have a go at putting letters together to read words. This takes lots of practise! Please ask us if you need further support with this.


Blending sounds is a tricky skill in Reception and one that we have to keep practising. Can you read these words at home?
When we write our letters we use letter families to help us. The characters help us to remember which way the letters go.
You will see:

Curly Caterpillar Letters
Long Ladder Letters
One Armed Robot Letters
Zig Zag Letters

Click the picture to play a game and see the formation of letters. You could practise on some paper too.