Reception Homework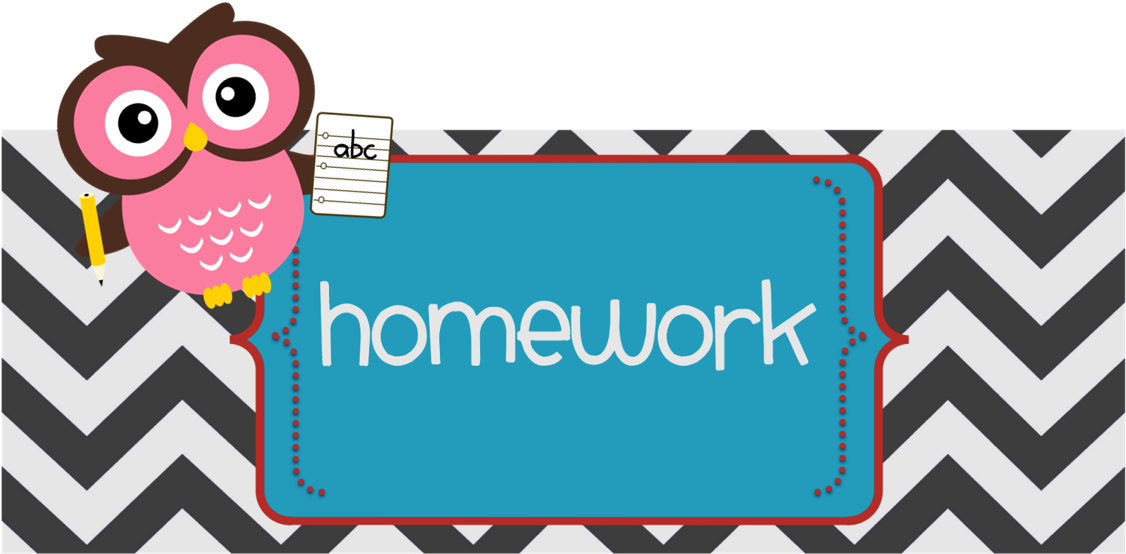 Thursday 12th May
A super first week Reception!  Thank you for trying out the different challenges.  It has been lovely hearing what you have got up to at home, and I think you have really impressed your families! Let's see what we will get up to this week... 

 Just a reminder...  Each activity has a range of challenges for you to try.  If you find the green chilli too easy, try the orange.  I wonder if you could get to the tricky red chilli?
Let me know if you need any help and also let me know what you have done by Wednesday 18th May by emailing me on This email address is being protected from spambots. You need JavaScript enabled to view it. 
Reading 

We love to read each day in phonics, we are getting so good now at blending not only short words but words with digraphs too!  Every bit of reading helps, at school we don't always read our school books every day, but we read every day in phonics and English lessons and we love to share other books in school with the adults too.  
For your home work please read at home as often as you can and sign your diary to let us know. 
Spellings
We are learning our tricky words each week in school. You can take a look at the tricky words we will learn by the end of the year below: 
We are currently working on the pink set in our phonic lessons, This week I would like you to recap the reading and writing the yellow set (Click the link above) Take a look at the challenges below:  You can choose a Mild, Spicy or Hot challenge!  Which one will you try?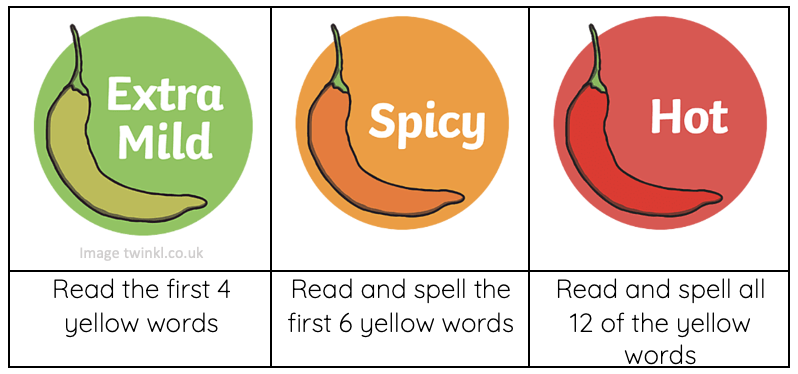 Maths 
This week we have been looking at 2D and 3D shapes.  Go on a hunt shape around your house to see how many shapes you can find.  You can take photos, draw or write a list. What do you notice about the shapes you find?  is there a reason that they use a cylinder for a tin of beans?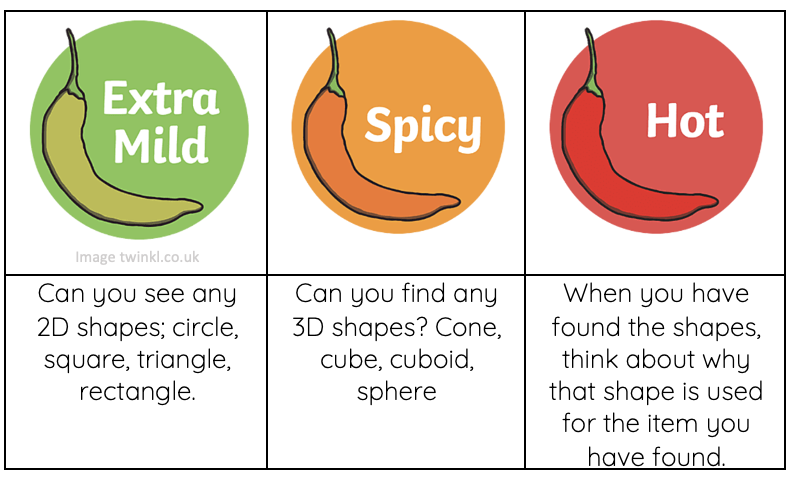 3D Shapes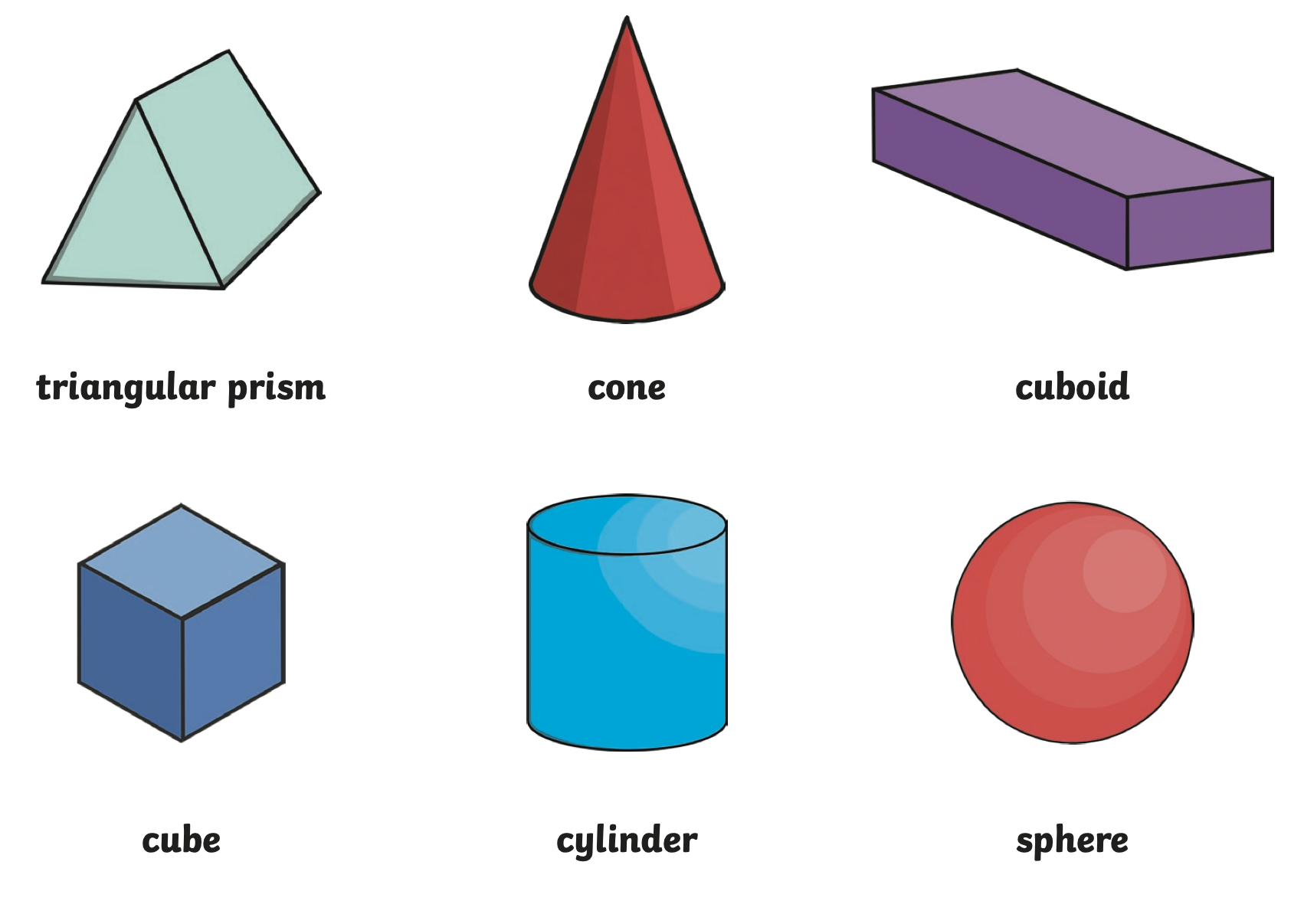 Just for fun...  You loved this game in class so I thought you could try it at home too.  Start with the easy and see how far you get.  Each new tangram will will unlock when you have completed the picture.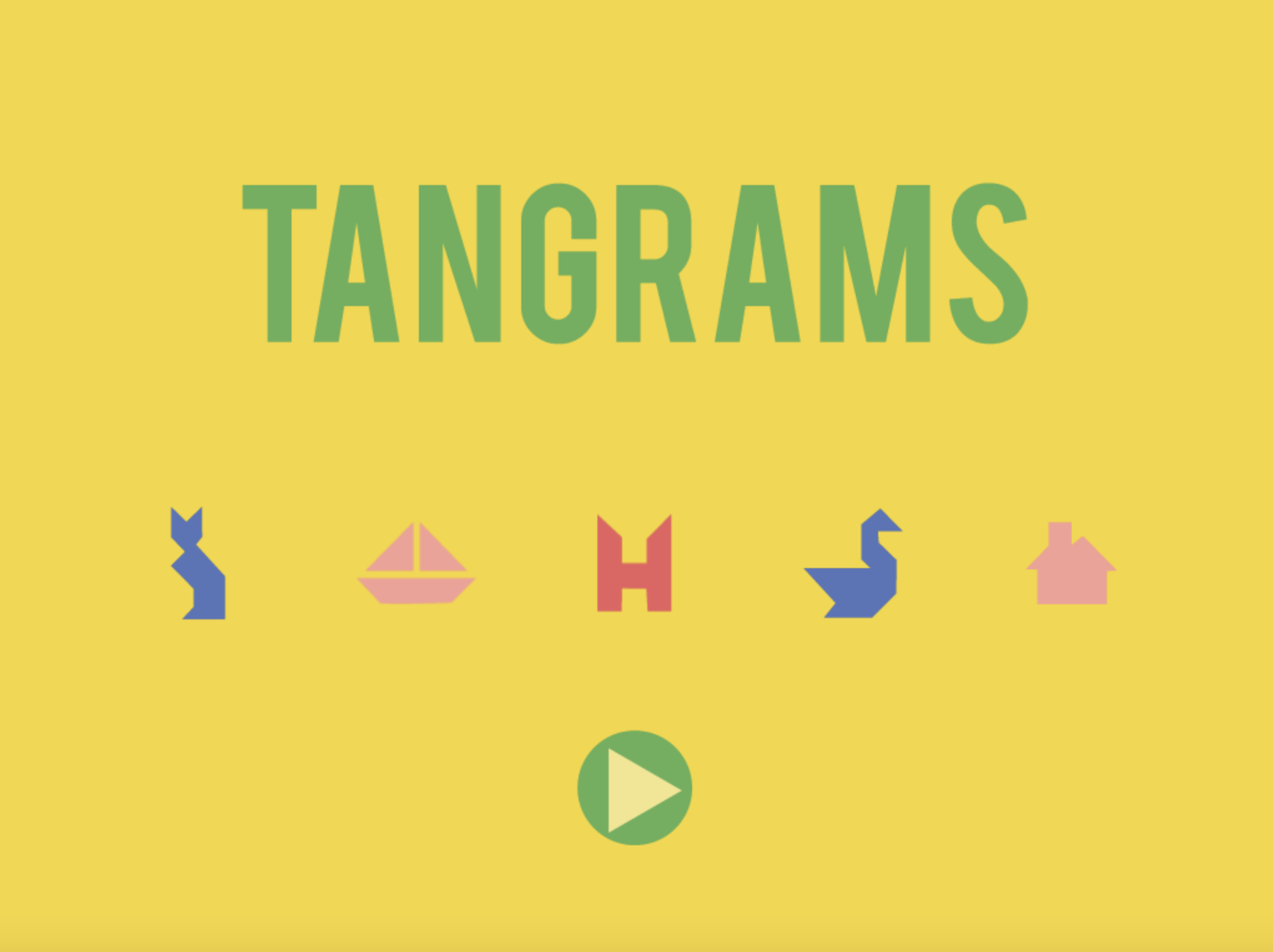 Remember to let me know how you get on, which 'chilli challenge' did you choose? This email address is being protected from spambots. You need JavaScript enabled to view it.